Jareth T. Dunne, M.Ed
With Kaizen Academy
There IS hope. There IS healing.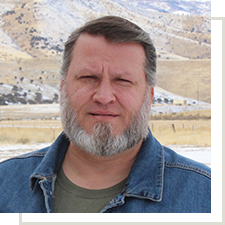 Jareth T. Dunne, M.Ed
Jareth is a Certified Level II Special Education Teacher with endorsements in Mild/Moderate, Severe/Profound, Highly Qualified in Middle School Mathematics, as well as Certified Interpersonal Communications Instructor. He has 5 years experience in public education and has been Director of Education for residential treatment facilities since 2014. He is experienced in working with youth from all over the country, working with parents and individual school districts to implement and best accommodate Individual Education Plans to provide each student the best opportunity to succeed while at Kaizen Academy. Jareth has a great deal of experience working with ADHD, specific learning disabilities, emotional disturbance, non-verbal learning disorder, autism spectrum disorders, and helping with executive functioning weaknesses.
Jareth is an avid reader and loves to teach students about the wonders that can be unlocked in books. Jareth also has a passion for cooking and teaching others about the joys of the culinary world. He is very creative and passionate about learning, everything from survival skills to making his own musical instruments. He is dedicated to making a difference in the lives of youth and seeks to help them see that all obstacles in life can be overcome through patience and perseverance.