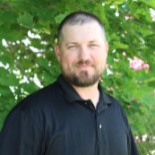 Kevin Bailey- Therapist/Aftercare Director
Kevin is a licensed Clinical Mental Health Counselor who has been working with youth for over 15 years. Kevin has worked in outpatient, independent living, proctor care, and residential treatment. He has spent the majority of his clinical career working with adolescents and their families struggling with trauma, attachment, and compulsive behavior problems. Kevin's clinical and life experience comes from a belief that healing and recovery is possible when guided by compassion and connection. Kevin enjoys creating meaningful experiences for the youth and their families to help foster relationships and create security in attachment. In his free time, Kevin enjoys being outdoors, coaching sports teams in the community, and spending time with his family and friends.
In addition to being one of our fabulous therapists, Kevin also oversees all of Kaizen's aftercare services to ensure our families are prepared for the next steps after Kaizen.