We specialize in working with young men struggling with sexual behavior issues at our residential treatment center. Sometimes, it's difficult to know whether a teen can work through these issues through outpatient therapy and the resources at home, or if he needs the focus, intensity, and safety of specialized residential treatment at Kaizen Academy.
We hope this discussion can help.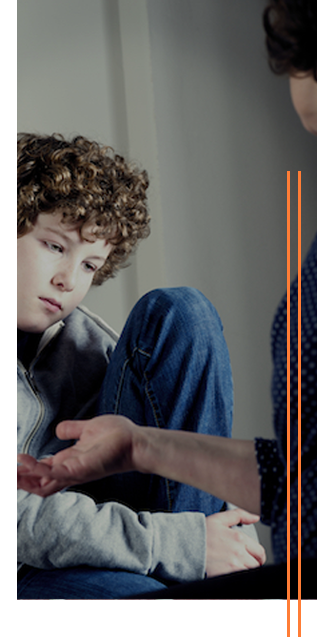 THE KAIZEN MOVEMENT
The "Kaizen Movement" is to help everyone recognize that these issues exist in our homes, in our neighborhoods, in our schools, and in other treatment programs throughout the country. We want to help our society shift away from a paradigm that sees these as "taboo" issues, full of shame and hopelessness, to a paradigm of openness and hope. And the hope is real. National statistics consistently illustrate a success rate of over 93% for young men that complete treatment for their sexual behavior problems!
A consistent, high-level of outpatient therapy can often be an efficient strategy for helping adolescents deal with their sexual behavior problems, IF there are no other complicating, co-occurring mental health or emotional issues as well. So, for example, if a young man is managing the majority of his life and relationships in fairly healthy ways, engaging in outpatient therapy may be very helpful in moving past the sexual behavior difficulties.
That said, we've found that many of these sexual behavior problems are strongly related to – perhaps symptomatic of – a variety of emotional, behavioral, and mental health challenges that these young men are struggling with. Depression, anxiety, childhood trauma, attachment difficulties, feelings of low self-worth, social problems, executive function deficits, processing issues, Autism Spectrum Disorder – these are all common issues that, when coupled with concerning sexual obsessions or behavior, make a young man a good candidate for specialized residential treatment at Kaizen.
THE KAIZEN MOVEMENT
This includes impulse control issues, non-verbal learning issues, or struggles associated with Autism Spectrum Disorder.
EMOTIONAL DYSREGULATION
Anxiety, depression, or difficulties with self-soothing
ALIENATION
These are boys that experience some sense of rejection, like the don't "fit in," or even have a sense of internal loneliness – even if they seem to interact with others. Often, parents will see an increase in isolating behaviors.
These are the kinds of boys we work best with – those struggling with sexual behavior problems, combined with other emotional or psychological issues that complicate their ability to heal at home.
IF YOUR SON, OR A YOUNG MAN YOU'RE CONCERNED ABOUT, MAY BE STRUGGLING WITH THESE KINDS OF CHALLENGES, GIVE US A CALL AND WE CAN DISCUSS YOUR SITUATION IN MORE DETAIL.(801) 798-5548