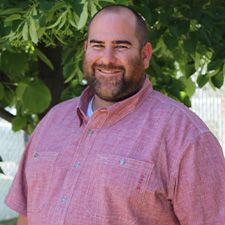 Steve Clements, LCSW – Therapist
Steve Clements has working with children and families in a variety of settings since 2004. He started his career working with intellectually disabled individuals in a community placement. While there, he developed his passion and skills in supporting others by focusing on developing personal relationships and individualized connection. During this time, he attended Utah Valley University (UVU) where he received his Bachelor of Science degree in Behavioral Science with emphasis in psychology. Following the completion of his degree at UVU, he enrolled at the University of Utah where he received his Master of Social Work degree, with an emphasis in child welfare. After his graduation, Steve began extensive training with the Attachment, Regulation, and Competency (ARC) framework, which has been adopted as his primary therapeutic approach. His clinical work has been primarily focused on child development, Problematic Sexual Behavior, adoption and foster care, attachment issues, trauma, and parent-child relational issues. Having spent most of his career working with individuals who have had problematic sexual behavior, Steve observed a lack of attachment focused treatment with this population and began to implement the evidenced based framework of the ARC model, which has shown positive results.
Steve enjoys spending time with his wife and 3 children. He enjoys camping, hiking, fishing, and spending time in the mountains. He is originally from Birmingham, Alabama and has lived in Utah for 20 years.