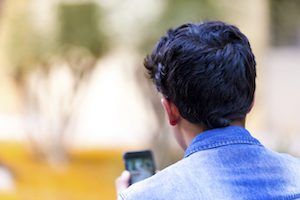 SERVING BOYS AGES 13 TO 17 – IQ OF 80 AND ABOVE
We understand it can be difficult to determine that a specialized residential treatment program is right for your son. That is why we offer a focused, initial assessment to identify your family concerns while providing treatment services to your son in a therapeutic, home-like setting. During the assessment process, we identify your son's behavioral and emotional needs and provide professional recommendations for reducing or eliminating the sexual behavior problems that have become barriers to healthy relationships and strong living standards.
UPON ADMISSION, STAFF AT KAIZEN ACADEMY USE THE FOLLOWING ASSESSMENT TOOLS, AS NEEDED:
Various personality inventories, projective tests, cognitive functioning tests, family relationship assessments, psycho-sexual assessments, and medical testing will be gathered, reviewed, and/or administered.
Administration of the Beck Youth Inventories – 2

Depression Inventory
Anxiety Inventory
Anger Inventory
Disruptive Behavior Inventory
Self-Concept Inventory

Biopsychosocial Assessment/Mental Status Exam
Suicidal Assessment
Youth Self Report
"Multiple Eyes-On" observations for in-the-moment data to support and inform
Develop a therapeutic treatment plan and recommendations
We are licensed and monitored by the State of Utah Department of Human Services and are a member of the National Association of Therapeutic Schools and Programs (NATSAP).
REFERRAL SOURCES
Adoption Assistance Program
Clinical Professionals / counselors, psychologists, therapists
Educational Consultants
Parents
Residential and wilderness treatment programs
If you have any further questions about our teen RTC in Utah, don't hesitate to contact us at Kaizen.